Let's talk about porn…
To start,
I simply ask you for one thing…
Please, keep an open mind, and question the common accepted belief that porn is good…
I do not care if you masturbate.
Just realize that porn is effecting every aspect of your life.
This might be confrontational….
Just remember, confrontation is good because it leads to a resolution, and in some cases a solution 😉
I am not religious, and will not use proverbs to make you ponder your masturbation habits.
"Thy lord spoketh to thy child that the holiest sword shall be holly"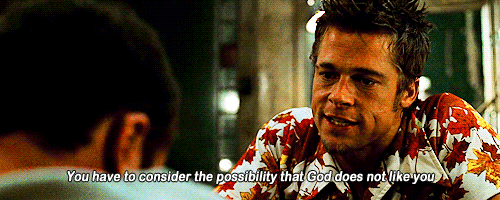 All jokes aside….
My reasoning for my abstinence from porn came simply from an observation, and an experiment.
I do not want you to follow my path, but do consider whether porn adds value to your life, or whether it just drains you of energy.
I think sexuality, and sex is a great thing, however, porn adds little to no value to your life.
Sitting in front of a computer watching someone getting fucked is a bit strange if you think about it.
That is not a great life. It a horrid way to live.
I remember one time being on top of a roof and seeing a man screaming at a screen because they lost an online game, and after that it looked like they were watching porn.
I just found the scene sad because this man did not try to change, and improve his circumstance.
He was avoiding facing his insecurities and numbing himself with fake pleasure.
Porn owns many people. And you are its slave.
I never really masturbated to porn, and rarely masturbated in general. I'm not exactly sure why. Perhaps I have more mental control. Who knows.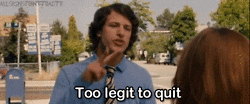 The easiest way to quit porn…
Is simply, find a good reason which is different for everyone.
Realize, you may fail.
Surround yourself, and learn from those who are not addicted.
It will be a battle of the wits.
The battle with your hand, will be the greatest challenge of your life ladies, and gentleman.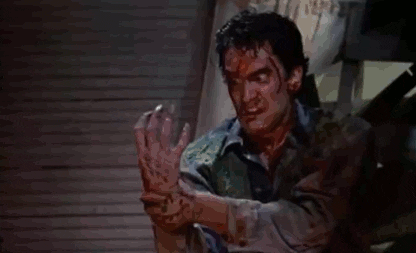 Anyways, I met many men who do not watch porn, or do not masturbate to it. In fact, there is a huge community of men who participate in a thing called NoFap.
Alot of them in a sense regain their masculine edge which today is being shunned upon. They pretty much turn their lives around in all sorts of manners.
They have a true purpose. A purpose more important than wanking off.
I would describe it as having superpowers 😉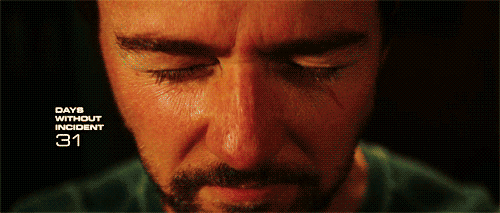 You may even end up being able to dodge bullets….
One hell of a deal, I must say 😉
What are the consequences for addiction to porn? There are many… and many have gone over it.
In fact, I bet majority of people believe they are not addicted to porn, yet they are.
I challenge you to quit porn for a month, and I bet you will relapse.
You will realize you are like a cocaine addict who needs their fix.
Now why do so many people watch porn(men, and women)?
Yes, women watch porn… And contrary to popular belief they like sex much more than men.
There are many reasons people watch porn…
For men one of things must be the fear of rejection, and the fact that women in the west have lost a feminine edge to them. Its far easier, for men to just watch some porn and get off. Yet, it is never truly satisfying is it?
For women, I cannot truly know because I am not a woman. My best guess is because most men are terrible in bed, and do not care much about women. If you're a women you should tell me because I never asked. I don't know why.
Check out a comedian who goes over our fear of loneliness, and another reason why
we try to numb our feelings and masturbate …
Did you know there are many men in their early 20's who suffer from erectile dysfunction?
That is crazy!
Many become so desensitized that they must watch more extreme acts in order to maintain a hard on.
Perhaps, that is one reason why there is so many people with strange fetishes…
I wonder how porn effects women…
A lot of men believe porn is a great way to learn about sex…. It is not.
Jack hammering at light speed may be good once in a while, but that rarely will satisfy a woman.
A lot of people forget that porn is just for entertainment. Many porn actors must take drugs, and in some cases inject themselves with unusual fluids just to maintain their erections;in addition with multiple cuts throughout the filming. Then it makes many men conscious of their size thinking they need a 12 inch cock to satisfy a woman. I would hate having such a long wiener.
My question to men…
What do you think you will remember when you are upon your deathbed?
Do you think you will be glad you masturbated to some porn, or actually remembering creating real beautiful moments with real women?
I personally believe making love to a woman is far more enjoyable compared to masturbating to some video which you regret afterwards.
If you prefer porn to real life, then you have a problem.
Porn doesn't just effect your sexuality it spreads to other areas of your life.
We could talk about this for a long time. I just want you to question conventional wisdom,
and stop making excuses.
It may be hard.
It is up to you men, and women to regain your sexuality 😉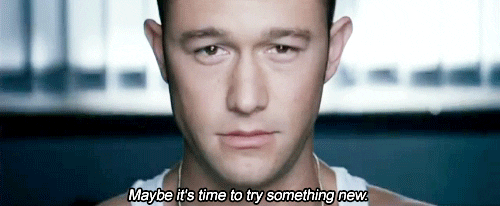 Check out the links bellow for more examples/information.
And as always, stay classy 😉
https://www.youtube.com/watch?v=21jA4k3rc0E
https://boldanddetermined.com/10-reasons-to-stop-using-internet-porn/
https://www.reddit.com/r/NoFap/comments/3cvd0a/a_recording_of_my_voice_before_and_after_nofap/